Jan05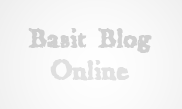 We will cover UAT and Live environments and exclude developer environment.
DEV environment for developer to code and test, before he push his commits to remote repository (github.com),  which will be auto deploy to UAT environment for everyone to test with other developers changes. Note – we wont be covering DEV environment.
UAT environment for testing the site and getting ready to push to live environment after we think all the bugs are fixed.
Live environment to have the latest version of the website.
(more…)